Managed Services makes the best even better
Focus on your business while our specialists protect your technology from viruses and catastrophic data loss.
Managed Security™
Starting at: $5/Month
Keep your computers safe from viruses, fraudulent websites, ransomware and identity theft. The best part is, we manage it for you.
Swifter™
$499
Improve the speed of search results, generate faster reports and expedite end-of-day database backups by optimizing your Paladin database with Swifter™.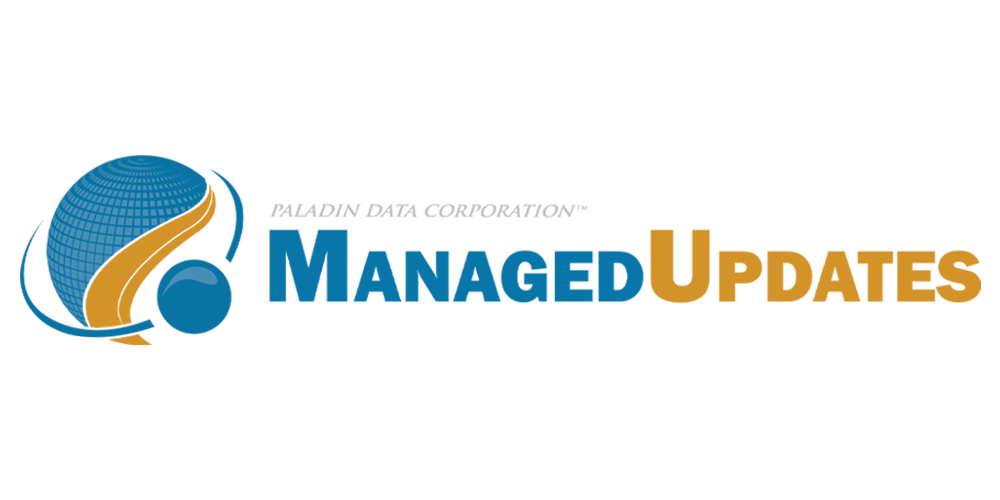 Managed Updates™
Starting at: $5/Month
Deliver improved performance, reliability and security to your business network with Managed Updates™ by monitoring, testing and installing updates to Windows® and other programs that support Paladin.
DataWise™
$59/Month
Protect your point of sale data against disaster. After you close for the day, DataWise™ goes to work backing up your accounts receivable, inventory, sales tax information, customer data, etc., to our secure off-site data host, along with all the other important data stored in Paladin Point of Sale.
SystemWise™
Starting at: $20/Month
Back up all files and folders on your work and home computers automatically to a securely managed cloud-based storage with SystemWise™.
Microsoft Office 365
$12/Month (Up to 5 Terminals)
State-of-the-art cloud-based MS Office applications for all your business needs. Word processing, spreadsheets, email, instant messaging, and much more, for one low monthly fee.
Add the services you need
Customize Paladin to increase efficiency or add additional security to protect your customers and your data.
ACH
FREE
Process checks electronically, removing the labor involved with paper checks.
Catalog Load
$199 (one-time)
Load vendor items into Paladin for easy scanning and checkout.
Payment Card Processing
FREE!
Add security and discounts with our E2E (End-to-End) encrypted processing.
Included with purchase
Vendor EDI
Starting at:
$

249 (one-time) + $39/mo
Add additional vendors for electronic ordering and receiving.
Bulk Email Server
$25/month
Boost your marketing outreach with unlimited emails.
Coming soon
Data Upload
$39/month
Send daily sales and customer rewards data to vendors. Include inventory totals that make in-store pickup of e-commerce purchases possible.
Connect with Managed Services