Partners & Integrations
Pharmacy
Paladin integrates with leading RX systems and wholesalers
Paladin connects directly to suppliers using Electronic Data Interchange (EDI)
and communicates smoothly with many Rx systems.
Paladin integrates with many pharmacy management systems
Paladin speeds customers through checkout, maintains compliance, and stores point of sale information securely in GuardianRx. Data sharing, including accounts receivable data, allow patient account balances to be viewed and adjusted in either system without the need for duplicate processing.
Cerner's Pharmacy Management System (PMS), is designed to streamline workflow and improve your everyday pharmacy functions, helping to increase profits and lower operating costs, while allowing you more time with your patients. The PMS is engineered to be flexible so it can be configured to meet your business and pharmacy needs.
Compusolve pharmacy management is easy to learn, flexible, economical, and has unparalleled customer support. Integration with Paladin Point of Sale enhances usability and helps you stay in compliance by enforcing the capture of customer identification and signatures.
Computer RX has been helping pharmacies run smoothly for decades. Now, Paladin Point of Sale works with WinRX to confirm and process transactions, fulfill signature requests, and return all point of sale data safely to WinRX. Accurate data in WinRX allows pharmacies to quickly track orders waiting for pick-up, as well as those sold through point of sale.
The RxGENESYS pharmacy management system, by Health Business Systems, Inc., offers an efficient, and intuitive solution for timely and accurate prescription processing. With active users nationwide, RxGENESYS sets new standards of excellence in the fields of pharmacy practice and care.
Together, Paladin Point of Sale and HealNow truly simplify payment processing for pharmacies by reducing administrative burdens and enhancing workflow. HealNow is a best-in-class solution that seamlessly integrates to your pharmacy management system, allowing you to offer patients a modern online checkout experience to schedule delivery/pickup, purchase OTC items, answer customized clinical (or non-clinical) questions, and pay for their prescriptions online from any device.
RxKey® Pharmacy Management Software, by KeyCentrix, is a robust system with a wide range of functionality to meet your unique business needs. Strategic business resources, include dispensing verification, accounts receivable intelligence, reimbursement monitoring and advanced query tools, support advancing patient care outcomes.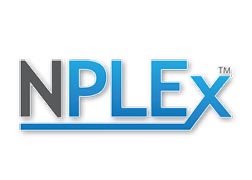 The National Precursor Log Exchange (NPLEx), is a real-time electronic logging system used by pharmacies and law enforcement to track sales of over-the-counter (OTC) cold and allergy medications containing precursors to methamphetamine. Paladin saves time and helps you stay in compliance by enforcing the capture of customer information and sending it directly to NPLEx.
Clients across the United States and Canada use the Rx3000 pharmacy system to enter orders, adjudicate claims, check interactions, manage drug inventory, and more. Over 50,000 prescriptions are processed through the Rx3000 pharmacy system each day. It currently interfaces with over 40 industry partners including robots, filling machines, electronic health record systems.
Working closely with the leading innovators in community pharmacy PioneerRx delivers weekly improvements and cutting-edge features that are designed to provide speed, simplicity, consistency, and flexibility. Leading the industry in first-to-market functionality in one seamlessly integrated package, PioneerRx has become one of the most successful pharmacy systems in the United States.
Compounder Rx is flexible, scalable solution for compounding pharmacies. Using Compounder Rx integration with the Paladin Point of Sale helps you focus on patient outcomes and save time by streamlining your checkout process and managing your compliance. Let Paladin and PK Software take care of the technical aspects of your pharmacy's compliancy standards without all the hassle.
Pharmacy Systems, Inc. created RxDotNet, a full-featured, cloud-based pharmacy application. RxDotNet is intuitive and simple-to-use. It's designed for flexibility and quick response to your unique business requirements. Paladin Point of Sale integrates with RxDotNet to speed customers through checkout, maintain compliance, and share point of sales information securely with RxDotNet.
The Rx30 Pharmacy Management System is extremely efficient, powerful, and user-friendly. It's flexible enough to adapt to the continual change the pharmaceutical market demands. Paladin Point of Sale integrates with Rx30 to speed customers through checkout, maintain compliance, and share point of sales information securely with Rx30.
SIGIS keeps track of IRS-approved items that can be purchased with flexible spending cards (FSA). No matter what complicated regulations come your way, or how often they change, SIGIS will keep up a current list of accepted items while Paladin Point of Sale makes it simple for your pharmacy to stay compliant.
Paladin is fully integrated with Speed Script, a cost effective and feature-rich pharmacy management solution. Paladin shortens checkout times, maintains compliance, and stores point of sale data securely in Speed Script. Data sharing also includes accounts receivable data so patient account balances can be viewed and adjusted from either system without the need for duplicate processing.
The Paladin and SuiteRx integration offers a bi-directional interface supporting transfer of patient information, prescription numbers, and co-pay amounts. When the prescription label is scanned, the script number, cost, and signature requirements are immediately transferred to Paladin Point of Sale. After signatures are captured in Paladin all data is returned safely to SuiteRx.
Ask for a quote for your pharmacy